"Large Sarge Is In Charge"
30 June 1994 - 18 Nov 2006
At our house Sarge is large and in charge! At 130 pounds his size alone keeps strangers away. He's a great family pet and friendly to everyone he is introduced to.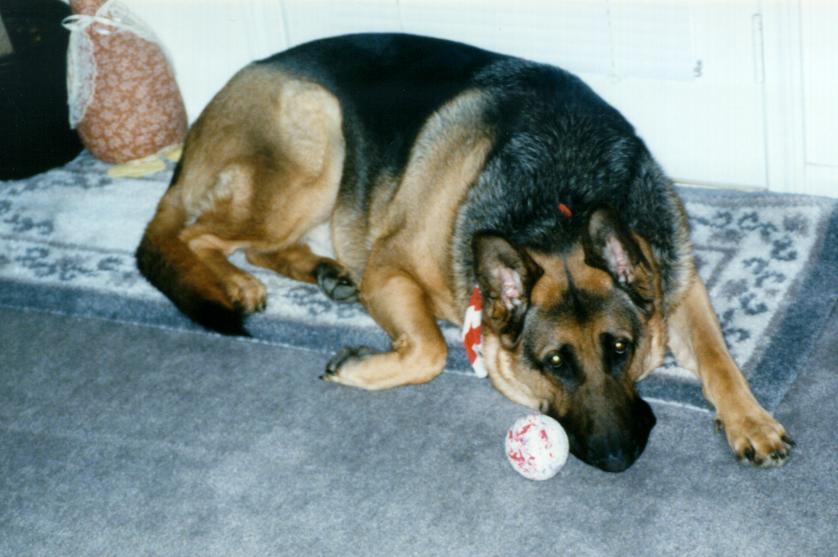 ---
Sarge loves to play catch. He keeps his ball with him at all times. He has had his own quirks since he was a puppy. At 5 weeks old while the rest of the litter was sleeping he tore the puppy food bag open and had himself a meal. He has always had a close relationship with his food dish. He always wakes up at least once a night to go outside and it doesn't bother him to wake the house up at 02:00 for him to take a break.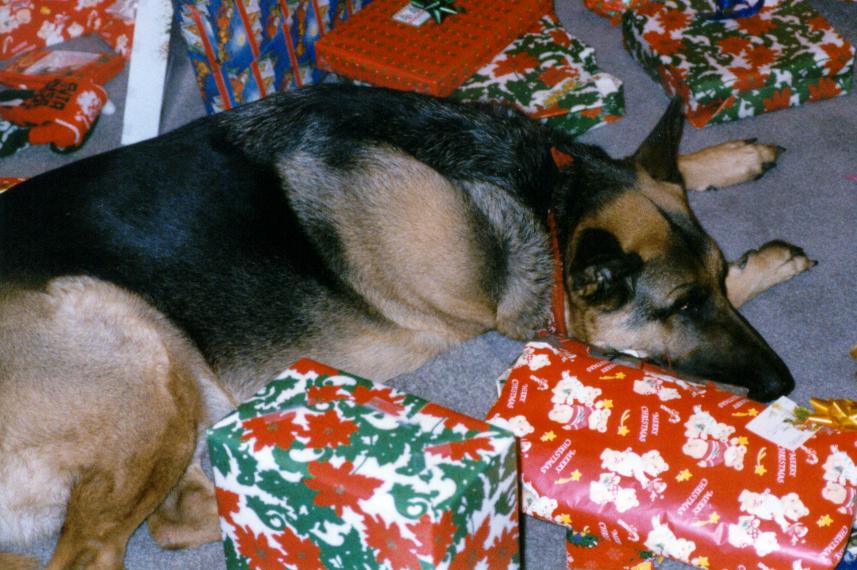 ---
I can't imagine a family event without Sarge in the middle of it. He includes himself in everything we do; or at least tries to. He loves to go for walks, car rides, play ball, or any other activity that involves the family.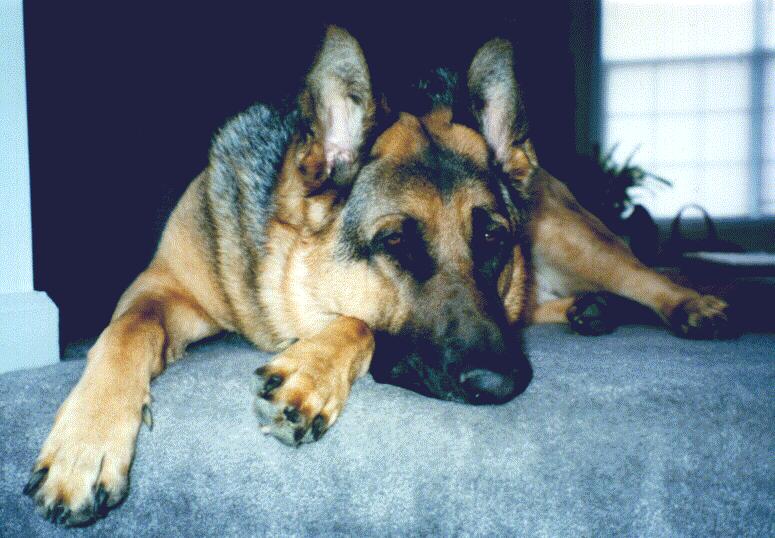 ---
This is Sarge's favorite place to spend his time. This spot is at the top of the stairs where he can see the hall with the bedrooms, the front and back door and he can hear every noise in the house. He's always the first one to greet any visitors.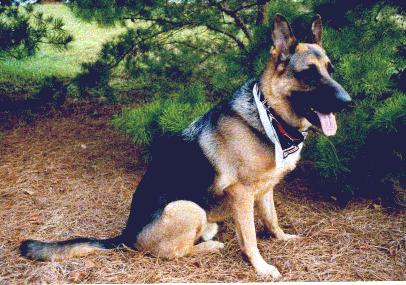 ---
Sarge likes posing for pictures or any thing else that makes him the center of attention. In this picture Sarge is wearing a Atlanta Falcons scarf. He has scarfs for every occasion: flags, balloons, football, baseball, holloween... he has worn one scarf or another for 8 + years. Sarge get's excited each week when we change his scarf; When he was a puppy we told him he looked great every time he got a new scarf and now scarf changing is a special occaision for him.